July Features – Fowl Things!
July 1, 2021

-

July 31, 2021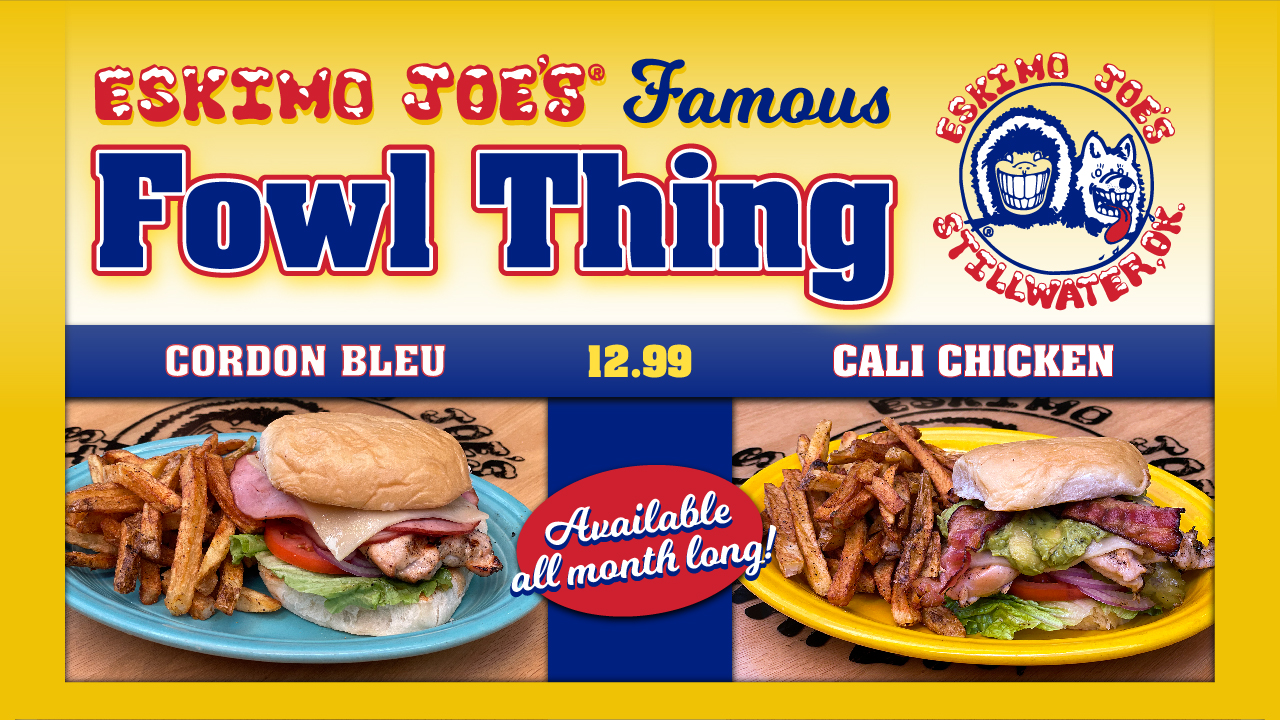 We're featuring TWO delicious Fowl Things this month – the Cordon Bleu and the Cali!
The Cordon Bleu Fowl Thing is topped with deli sliced ham and Swiss cheese while the Cali includes applewood smoked bacon, Swiss cheese and a dollop of guacamole… they're both oh, so good! Come try one!